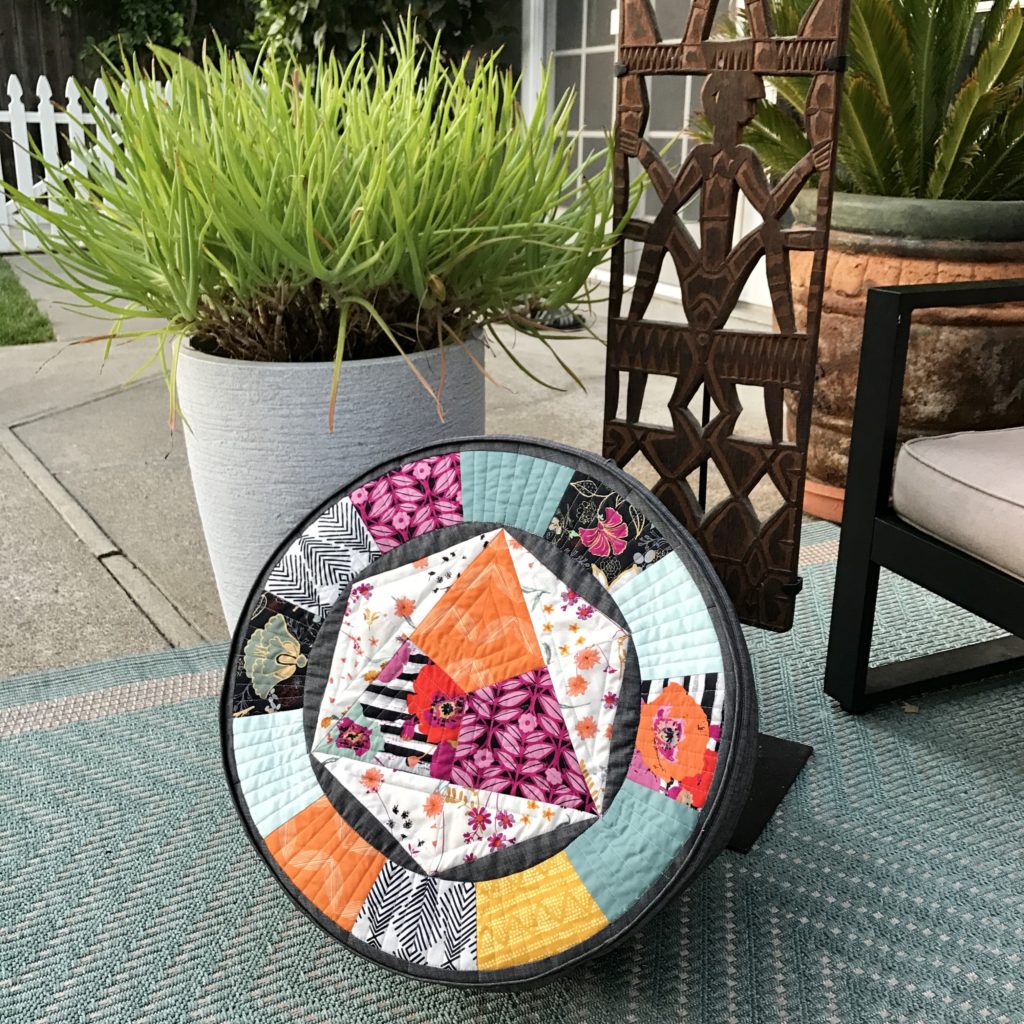 Phew, since the last post on this blog I have had a baby AND moved internationally. I am (very slowly) returning to my regular self, and made a project for the first time in months!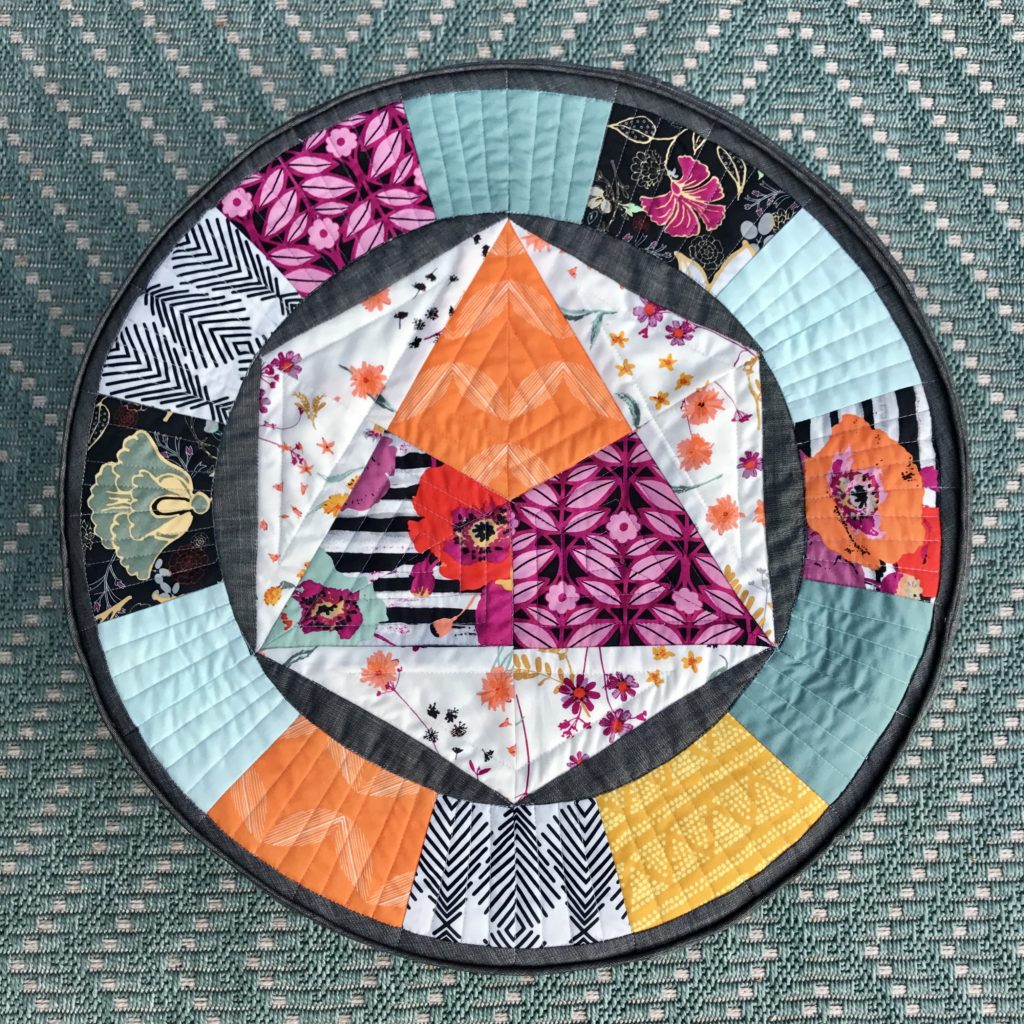 I am participating in Mathew aka Mister Domestic's sewing party that showcases Art Gallery Fabric's new fusion capsule fabric lines. Basically they take current patterns from different designers, recolor them and combine them into a new line. I chose a line called Spices, the bright saturated colors always appeal to me and I just love this combination.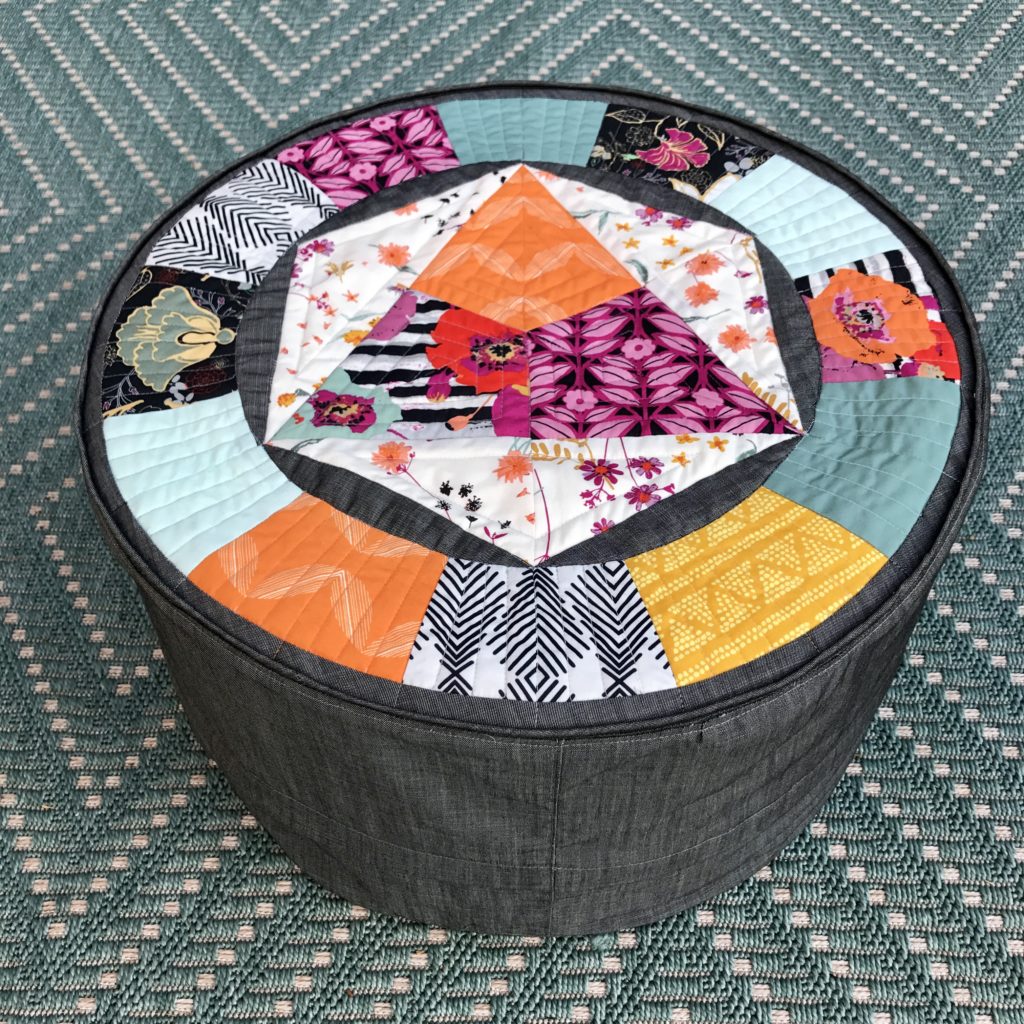 I wanted to do these gorgeous fabrics justice and I talked (ok begged) my friends Nicole and Sari from Sariella Studios to let me have a crack at their not-yet-released pattern Neosphere. I had a foam foot stool form (say that 5 times fast!) laying around that fit the dimensions perfectly and I decided to make a cover using Spices, a couple coordinating AGF solids and Art Gallery Denim.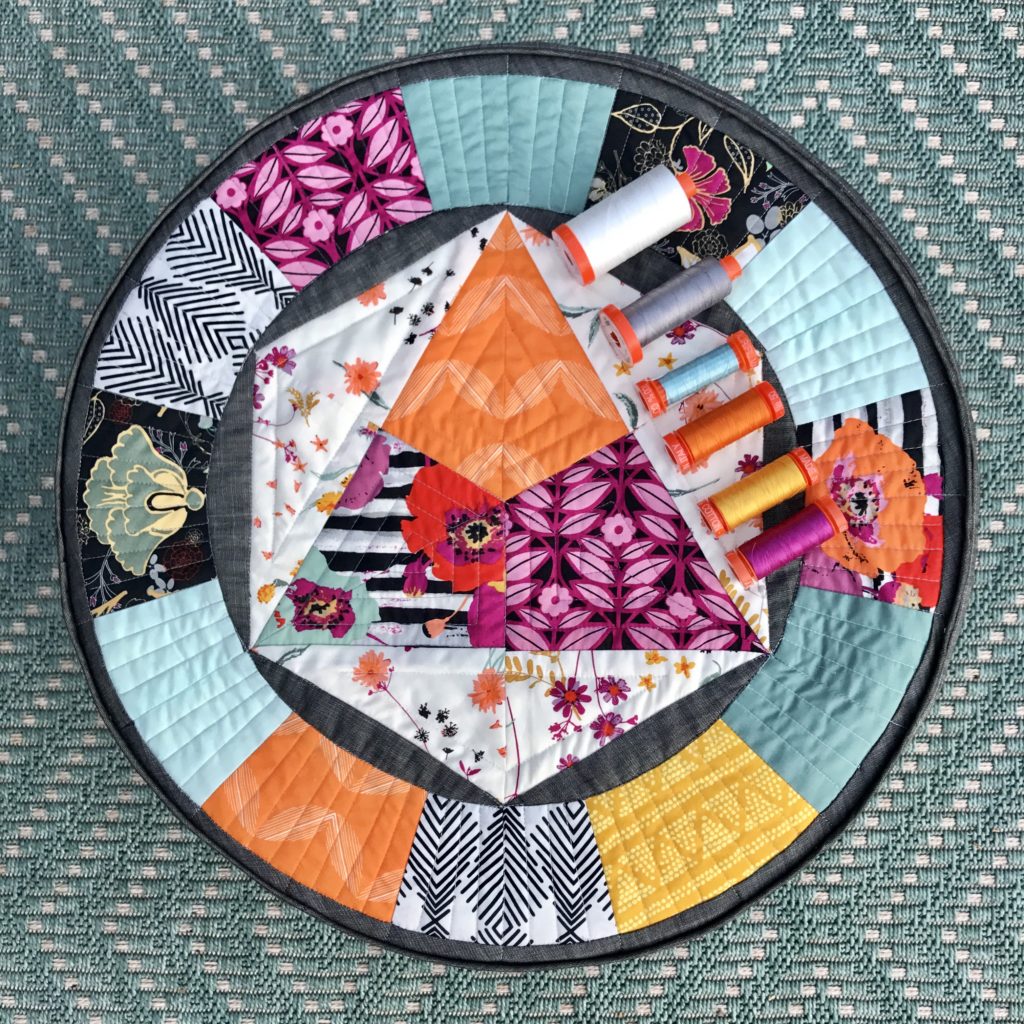 I quilted the top using 6 different Auril colors. I need a refill badly! That baby blue is running dangerous low. To add a bit of dimension to the edge, I made piping using AGF denim and a thin cord and sewed that into the seam. The cover is removable (duh, I have three kids and a dog, it will need washing often) there is a zipper running through the middle of the foot stool, covered by a fabric flap.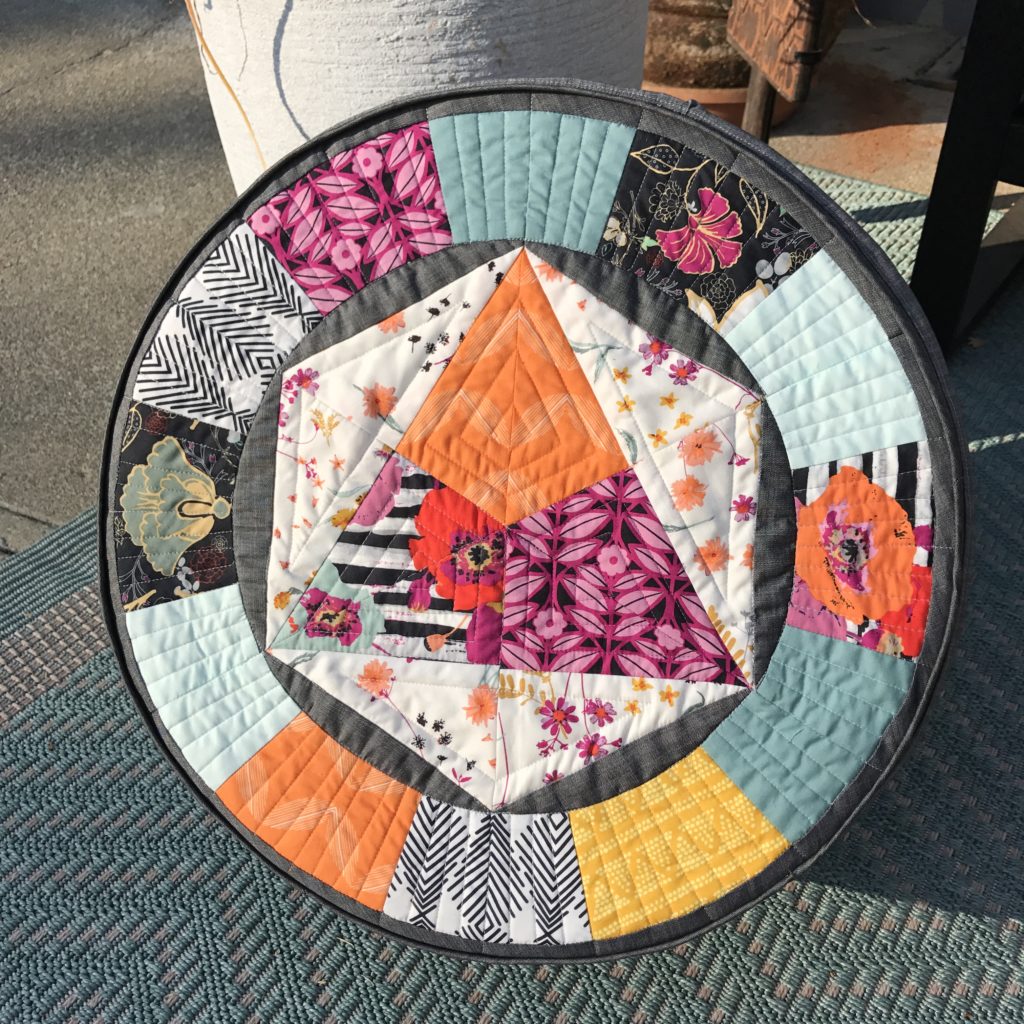 I loooooooove the top, I'm not SUPER in love with the main body of the cover, somehow the measurements got a bit wonky and it isn't sitting as tight on the form as I wanted. But it works and it's done, sometimes that is just enough 🙂
Details:
Size: Diameter 47cm, Height 27cm
Fabrics used: Art Gallery Fabric Spices, Wicked Sky denim, and two coordinating Pure Elements solids
Thread: Aurifil various colors
Be sure to check out the whole line up of this week's sewing party!
August 28th – Justin Stafford (le vintage chic) @keatonquilts & www.keatonquilts.com 
August 29th – Kristi McDonough (reverie) @schnitzelandboo & www.schnitzelandboo.com
August 30th – Paola Baker (bachelorette) @loveoffabrics 
August 31st – Alisa Kutsel (spices) @astitchinbetween & www.astitchinbetween.com
September 1st – Elise Baek (le vintage chic) @eliseandemelie & www.eliseandemelie.com
September 2nd – Mathew Boudreaux (woodlands) @misterdomestic & www.misterdomestic.net