Is it Sunday already? How is it that the weekends are more exhausting than the weekdays? Oh that's right.. it's called being a parent.. Although let' be honest a toddler and an infant aren't exactly a walk in the park during the week either, phew!
Anyways, this Sunday is particularly special as I'm very excited to be hosting today's installment of "Sunday Stash" for (Good Golly!)
Ms.Molli
.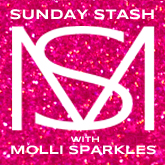 I couldn't wait to share this stash addition with you all. You see, this Christmas was a real win for me as a sewing enthusiast. My husband got me a brand new sewing machine (I've yet to blog about it but here is a sneak peak I loooooooove it!). My mother in law got me a very generous gift certificate to a local quilting store (local to TX where we celebrated Christmas), which I have spent VERY wisely. And here is what I got from my sister in law!!!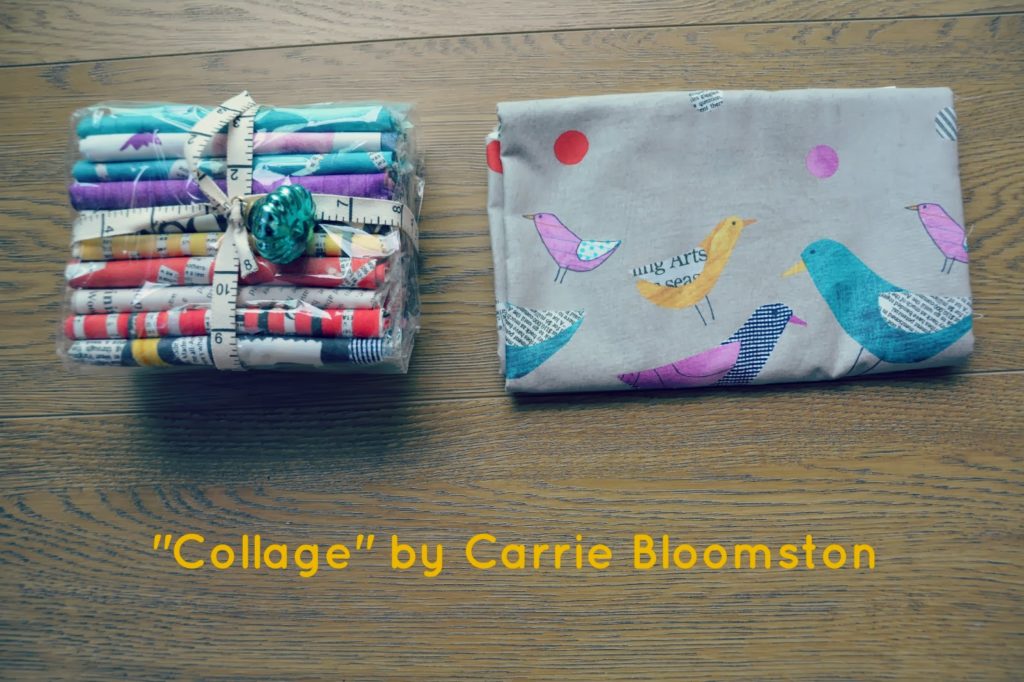 My sis's friend owns the cutest quilt store ever
Olive Grace Studios
and both of them worked together to find me this most adorable collection of fabric! It's a line called "Collage" and I got a meter of the main bird panel and 10 coordinating fat quarters! This fabric is gorgeous and as usual I have NO idea what to make from it, I really am the worst at assigning project to my stash. What about you? Do you see fabric and can think of a project for it right away? I squint this way and that way and all I see are visions of me cussing by the waste basket as I ruin precious fabric by a project that doesn't do it justice.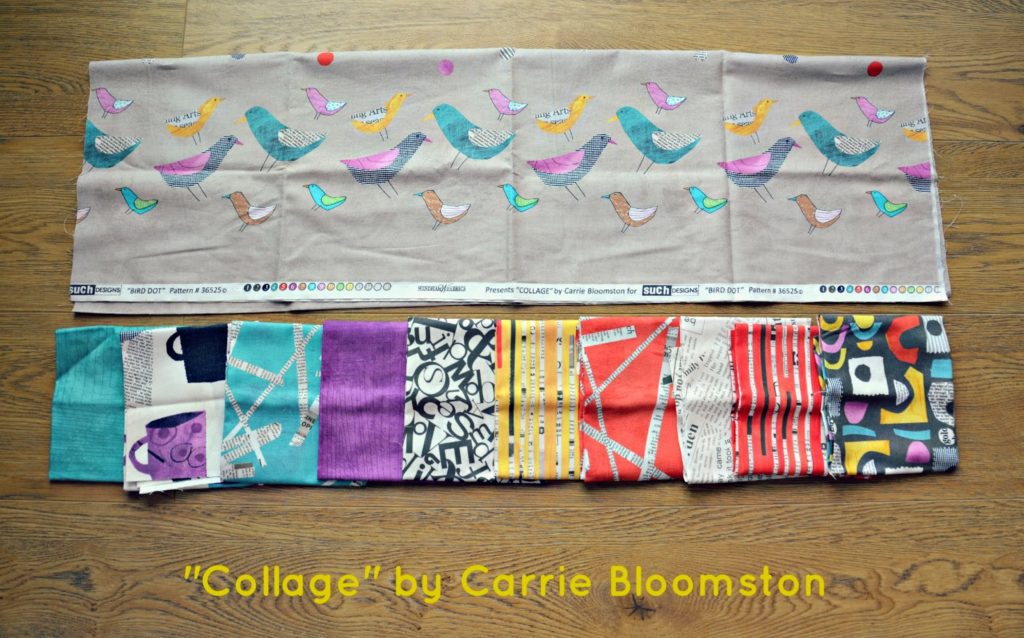 I was thinking of maybe making a toddler dress for Aleks with birds along the hem but that is as far as I have gotten.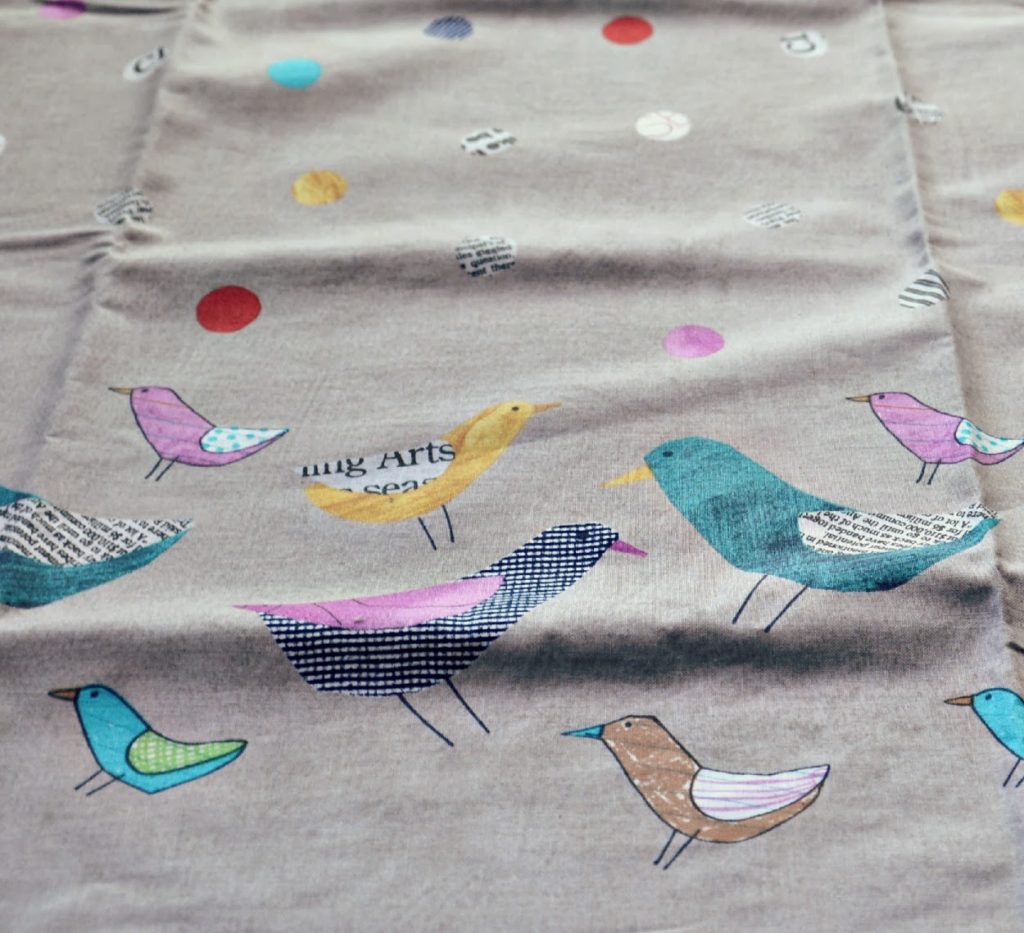 (I'm also thinking it's in need of ironing)
Now for the giveaway!!
It is open to anyone regardless of your location!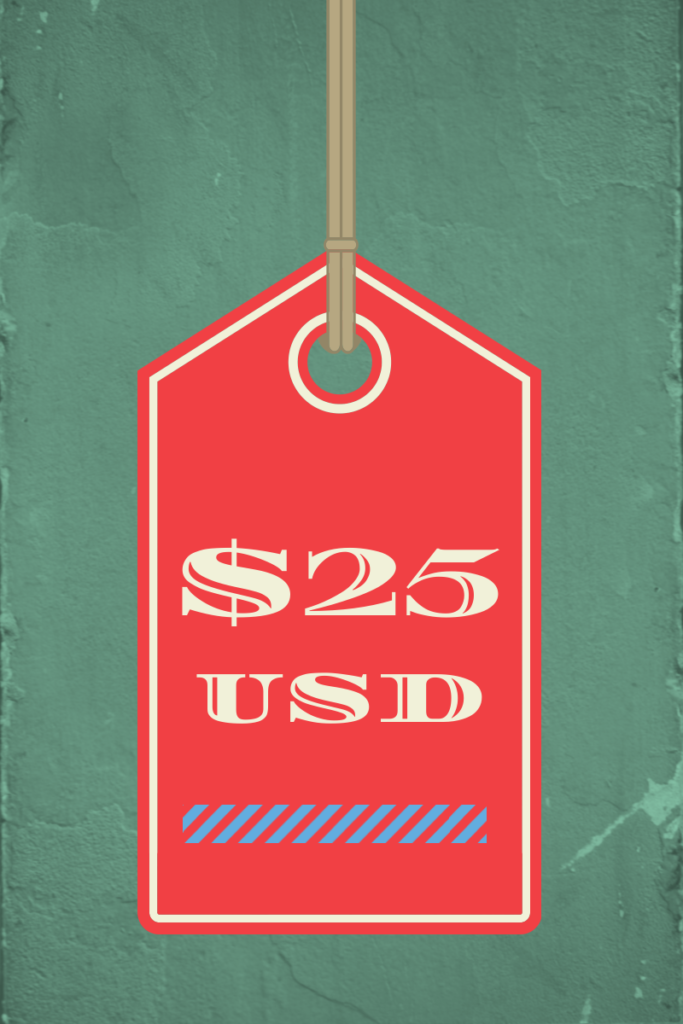 The randomly chosen winner will get a $25USD certificate to an online fabric store of their choice, this way you can choose a local place and save on shipping (and spend more on fabric!). In order to win an entry, please leave me a comment telling me what is your favorite online sewing-related store (purely for research of course… not like I'm sitting here with my credit card out in front of me.. *hides the credit card out of view*)? You can get one extra entry by linking your Sunday Stash post down below. The giveaway will close by Thursday 9am Taiwan time.
I do hope you come visit me again and feel free to poke around, I love sharing my projects!