For the past week both of my kids were down with the flu! I felt like a prisoner in my own home, they were too sick to go outside but had about the same amount of energy as when they are healthy, yikes! There might have been 1 or 10 movies on the iPad involved.. just saying.
Now that we are out of (this particular) sickness, I hope I will get some time on my hands to do some crafting but until then I want to share this beautiful fat quarter bundle that I got on craftsy.com awhile ago but finally got around to documenting.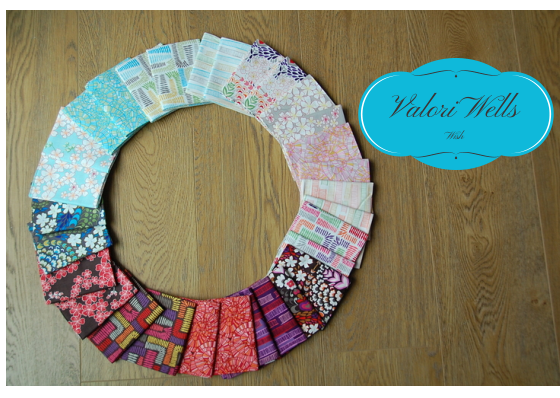 This is "Wish" by Valori Wells and is the same design as the jelly roll I gave away on Sew Mama Sew a few weeks ago. I really want to make something really beautiful out of it, but don't want to use any of it until I find something perfect, so I fear it will continue to sit on my fabric shelf until time itself will absorb its dusty little fibers. So, what I mean is if you have some good ideas on what I should do with this fabric (any good quilt patterns that would compliment the fabric), please share!! Here is a closer look at all the individual designs. It's quite Asian inspired but contemporary as well. It's really very vibrant!