I'm in between two really large and important projects and wanted to fit in something small and fun to get my mind off stressful deadlines. With only one day left of Make Modern's magazine mini mini quilt challenge, I've decided to make another mini mini. Presenting my "Bolts on the Shelf" measuring at 5 inches by 5 1.2 inches.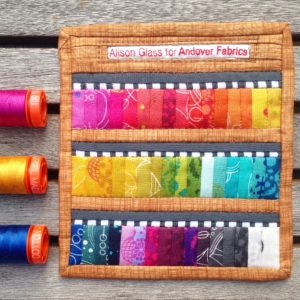 The pattern and design is my own, and it almost all paper pieced. I've had an idea to make fabric bolts for a long time, I saw a similar idea somewhere on IG but was never able to find that picture again nor did I see any pattern.
I drew the pattern on some graph paper and made a mini mini within a few hours. The most tedious part was the top of the bolt part, just because it's so tiny!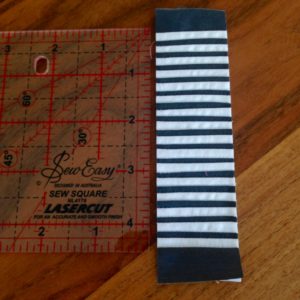 Once I figured out I can just make a wide strip and cut it into necessary sections, it went a lot faster. Of course I had to use Alison Glass (specifically Sun Prints) as my fabric of choice, nobody does rainbow better than her! The shelf tag is part of fabric salvage.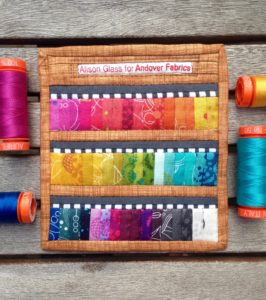 I can definitely see doing this again with my favorite lines and designers, how cute will it look all lined up together? Would anybody be interested in this pattern, I am thinking of putting it on my long to do- list.
"Bolts on the Self"
Fabric: Alison Glass, generic gray solid and brown sketch fabric with no salvage info
Size: 5 1/2 inches by 5 inches
Pattern: Paper piecing pattern designed by me