I love to participate in swaps because it gives me an opportunity to look at fabrics and color compositions through the eyes of somebody else, due to their likes and the provided mosaic. I always try to step out of my comfort zone and try something new and different. This triangle mini is a prime example of that. I made it for "Schnitzel and Boo mini quilt swap" on Instagram, and although coincidently I never received a mini quilt from my secret partner that is a story for another time.
I started with an idea of wanting something scrappy but modern, with a pop of color and an unusual shape. With those ideas in mind I went searching for an inspiration.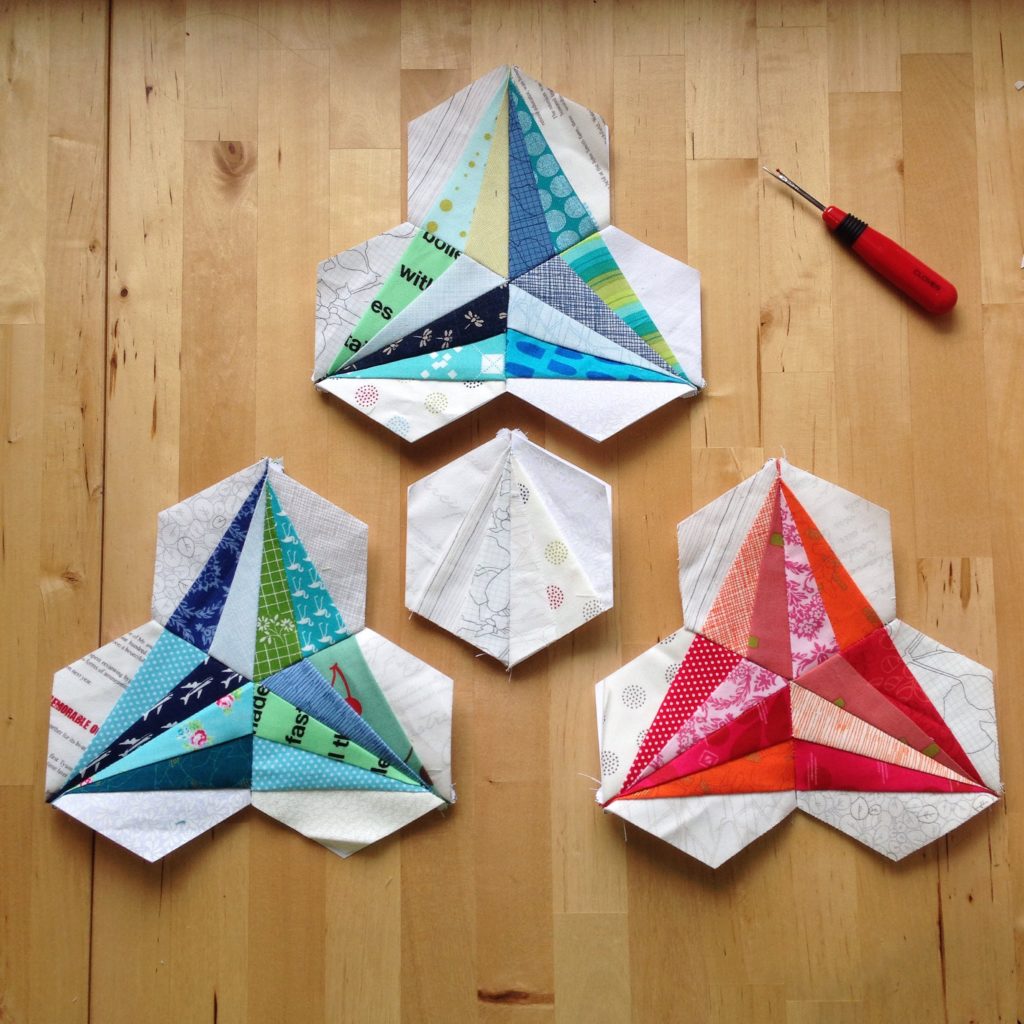 I found said inspiration in a form of a paper pieced pattern by Julie Hirt called Hexie Tiles. I stuck with blues/greens throughout the mini with red/pink triangle to add some color interest. This was a first time I sewed Y-shaped seams, so I was nervous but it proved to be quite a simple endeavor.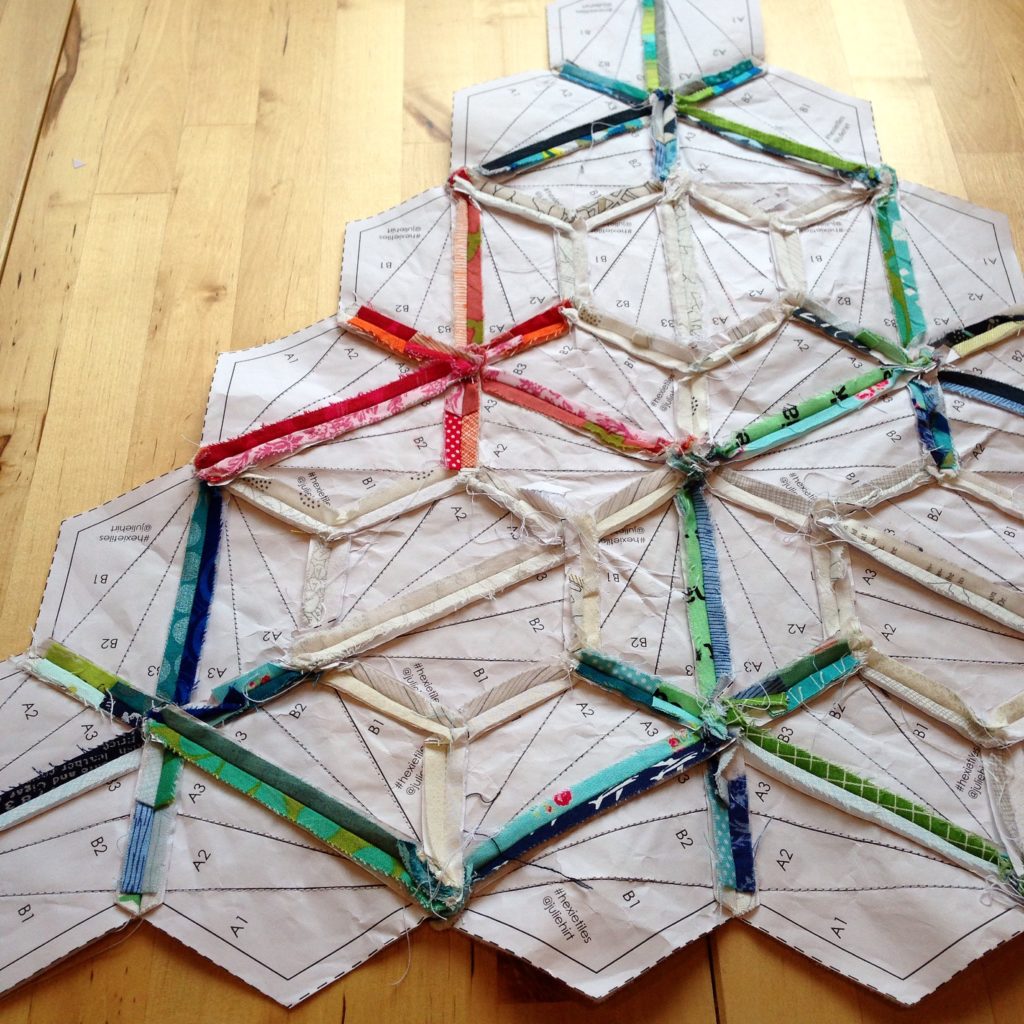 There are 126 separate pieces and 58 different fabrics used in this quilt, it was definitely a labour of love and a good representation of my stash at that time. The low volume triangles formed another dimension of triangles in the background and I used blue and red Aurifil threads to quilt more triangles throughout. Paper piecing gives such nice and straight lines, something I don't think I could achieve otherwise.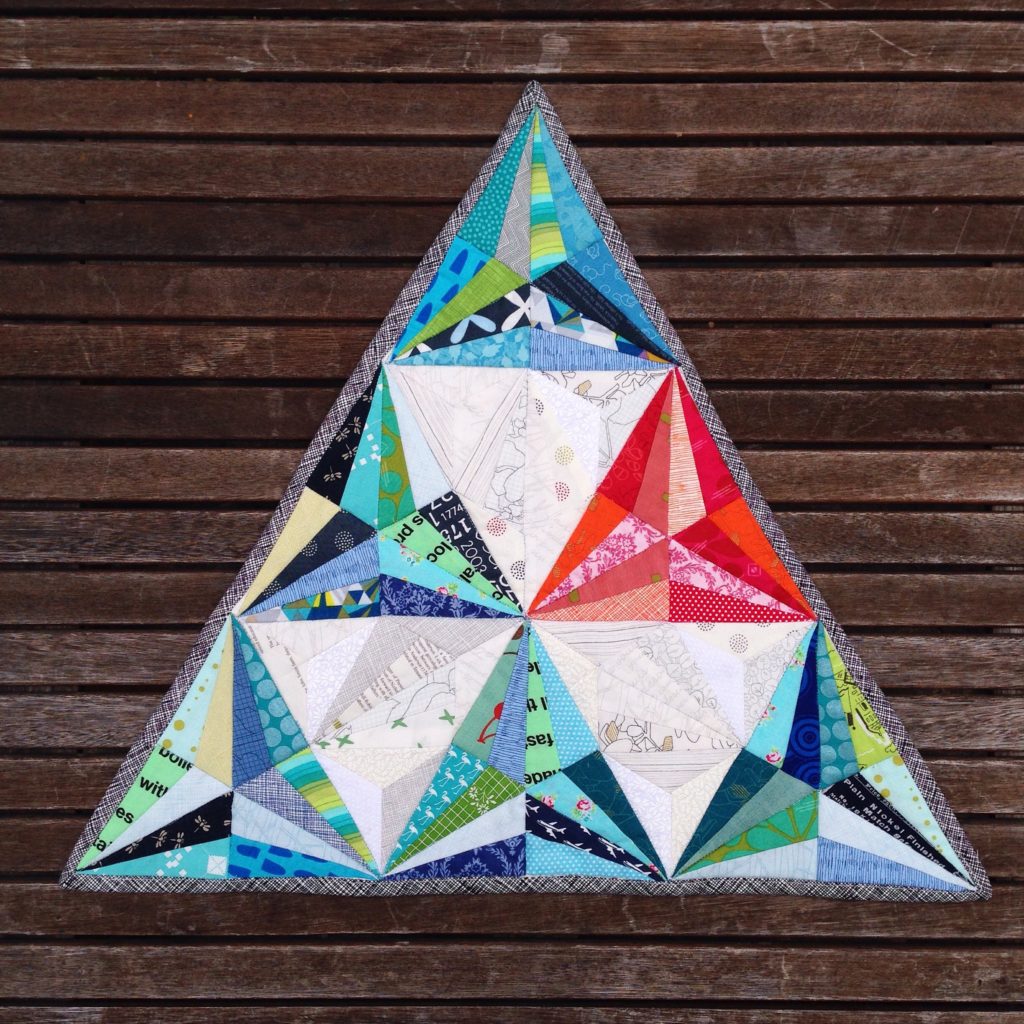 I am so very happy with the final result and I believe the recipient of this quilt liked it as well. This was also a first time I bounded a triangle shaped quilt but it was definitely a right choice of shape for the "Infinite Triangles", how many of them can you count? Bonus points, how many times can one use the word "triangle" in a 300 word post? A world record, perhaps?