This mini quilt was done for Sash of Indigo_Elephant for "Sew My Stash Mini Quilt Swap" held on Instagram and hosted by Leasa of Project Leasa . The idea behind this swap was to use at least 75% of your own fabrics, which was no problem for me since Sash had similar taste in fabrics and styles.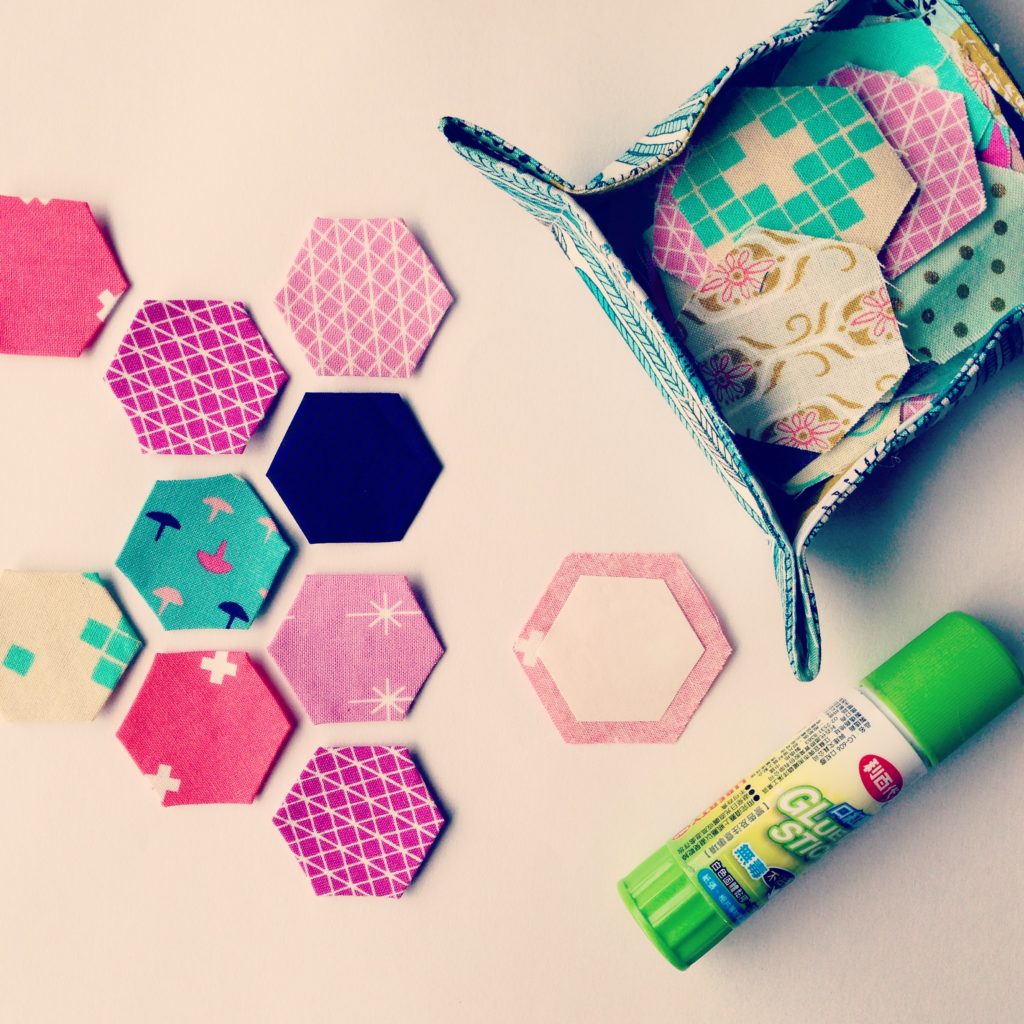 I knew I wanted to do something scrappy with Cotton and Steel (something Sash really likes), and luckily for me I had ready cut C+S hexies that I received from a generous partner in another swap. "I will do a hexie wheel mini" I gleefully thought, because that was before I started making them. I.Hate.Sewing.Hexies. Usually, you can't keep me away from my sewing room but I was avoiding it like a black plague, because I knew I had to do those finicky, little fraying edged beasts that laughed at me everytime I got glue on my fingers and threw my "too big for the size of hexie" templates in sheer frustration. Did you know that in Asia the hexie templates are measured in centimeters and not in inches? Well NOW you do!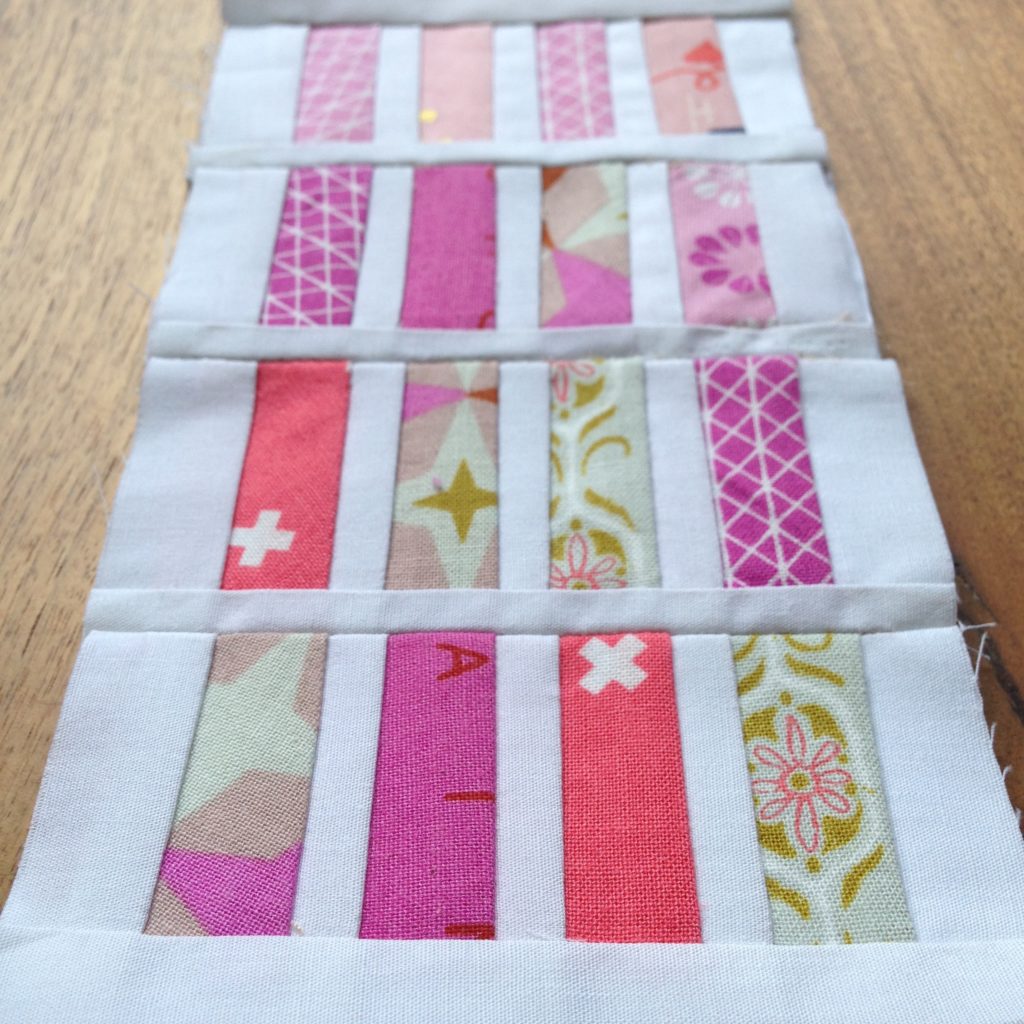 So I threw the hexie idea to the wind (and the templates to the garbage) and went with a self-drafted paper piecing pattern. This made the whole thing come together much quicker and more enjoyable for me.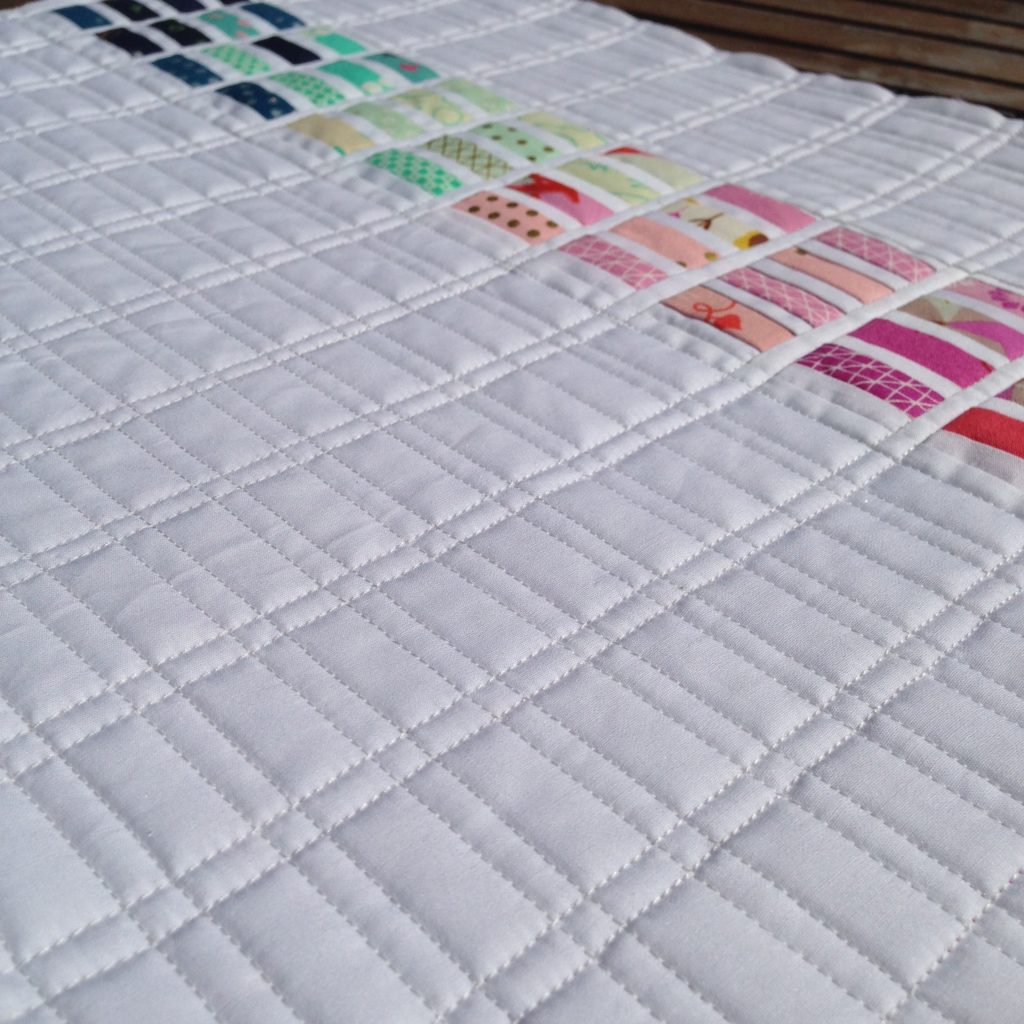 I love quilting that mimics the pattern design, so I tried to space out the lines accordingly, it created a rather wonderful texture.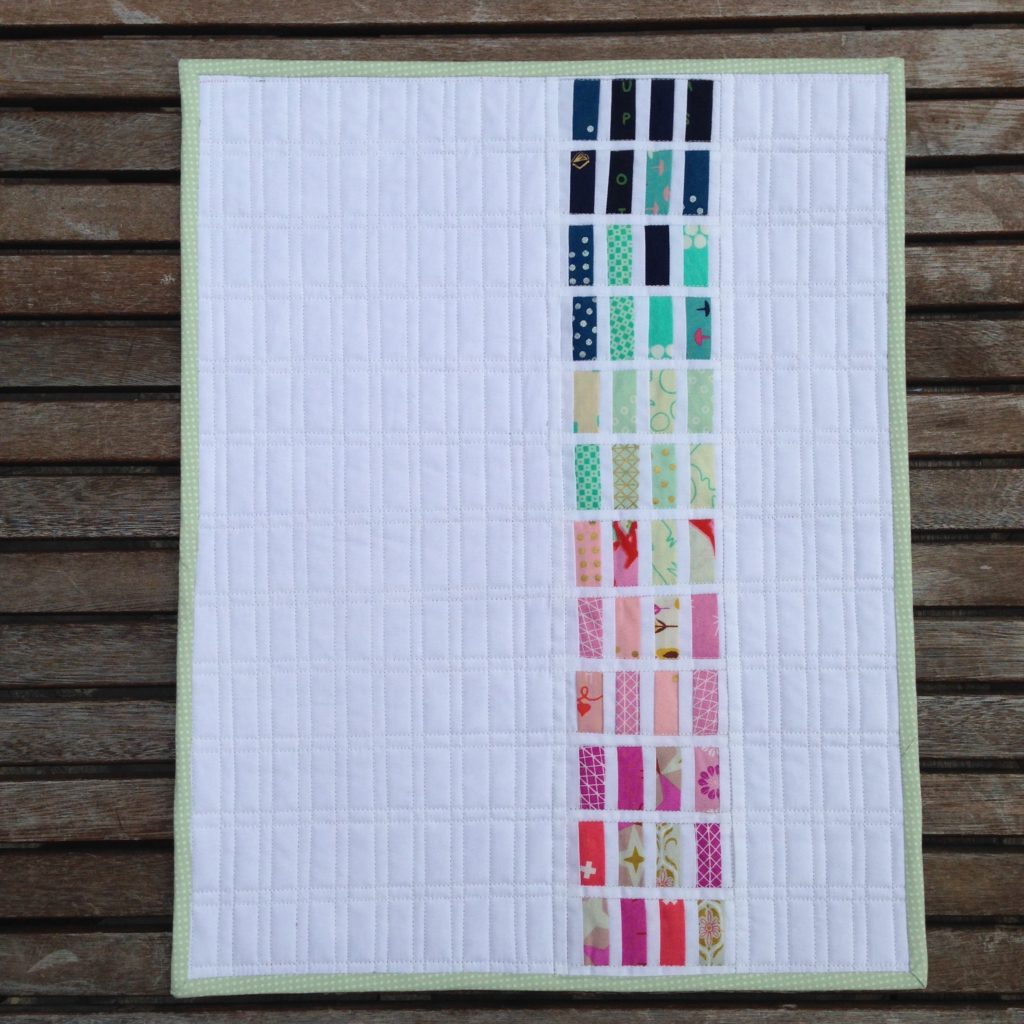 I liked this pattern very much, I wonder if I should do a free template of the color portion? It's quite similar to matchstick or ticker tape design but I think done a little bit differently. Anyways, let me know if that would be somewhat of an interest for you. And to all of you Hexie queens (and kings) out there, I applaud you and your patience!