This post will be picture heavy, you don't mind do you??
The pattern was a lot of fun to play around with but the fabric matching nearly killed me!! I had to choose between making a symmetrical pattern on the front of the garment or to match the side seams. I agonized over the decision for hours, since due to the cut of the pattern and the print of the fabric having both was not possible. Finally I settled on matching the side seams, and boy did I match them!
I finished the tunic within days of the deadline and my wonderful sister in law was prepared to take all the pictures. Of course, my usually cheerful niece was in the world's worst mood and my poor sil had to jump around like a crazy person to get even glimpses of smiles. But I think the end result is totally worth it!
You see what I mean about the pattern not being symmetrical? The lines!! They are not parallel!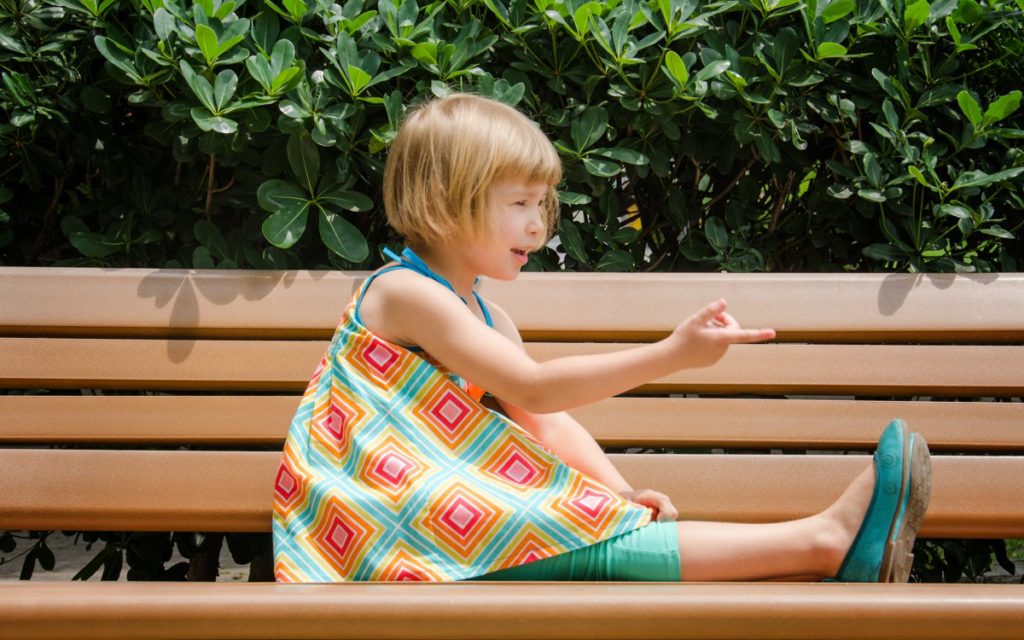 But OMG Becky, look are her seams! Perfect, right?? Hang on a minute while I toot my own horn, while simultaneously pat myself on the back.
(ugh mom, you are torturing me with your camera and your poses)
(just kidding, weee I love this ball)
We had such a fun time brainstorming the photoshoot (style, colors, backgrounds etc) that we have decided we want to do this more often. To tell you the truth, I never enjoyed the photography portion of blogging, I so much rather sew than edit pictures, so it's kind of perfect that my sister is passionate about photography and wants to use any opportunity to gain more practice and further develop her style. I happen to think it's a win win for all: I get to sew! She gets to take pictures! and you guys get to look at them, right? RIGHT?!!! 🙂 Happy Spring, my lovelies <3