Halloween came and went and we didn't actually do anything, because Spiderman (yes my 3 year old is SUPER original) got very sick the day of Halloween and we missed all of the parties ;( This year we were supposed to go as a family of superheroes (and one super villain), but I think we will just end up doing it next year. However, I simply must show you this Baby Hulk.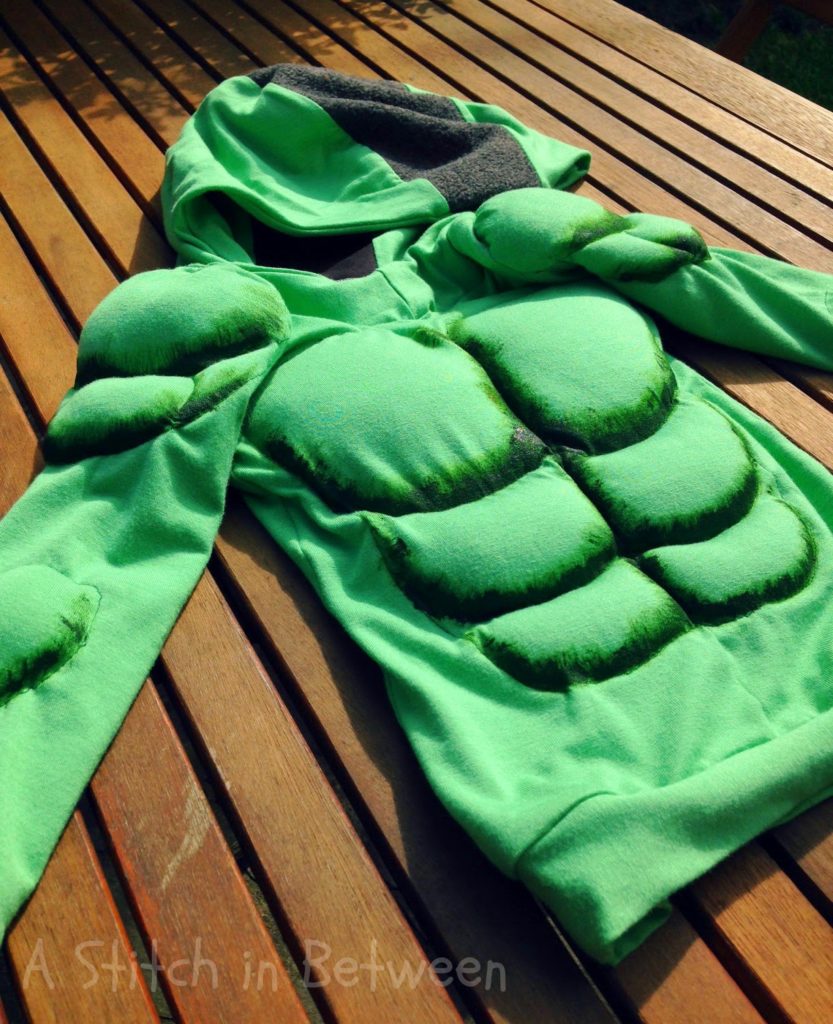 She wasn't overly pleased with the hood and kept yanking it off. Good! We like you when you are angry…
Oh my Hulk, time to lose the beer belly, don't you think?
Look Mom! I'm totally innocent and did not just break my brother's Iron Man Mask by smashing it with my chair!
So we didn't get to show it off to anybody and were a bit disappointed. Do you celebrate Halloween? Did you make the costumes yourselves or bought them? I won't judge you if your kid went as Elsa and Anna 🙂
Linking with Straight Grain for Sew + Show Wednesday!