Well hello there.. Thanks for sticking around! I don't know how this happened.. one thing led to another and all of the sudden almost two months have gone by and my poor baby.. my poor sweet "Stitch in Between" has been neglected and unloved and uncared for. So I have a confession…
Hello, my name is Alisa and I just had a super long sewing block. I found myself spending precious free time just sitting in my sewing space, staring at my machine and absolutely unable to make another stitch or trace a single pattern. Every "inspiration" I looked at made me feel worse about my own inability to sew and my own criticism overwhelmed any desire to make something beautiful or useful. Is it possible to have a hobby depression? Where it only affects one area of your life and nothing else? I felt like the longer I spent feeling discouraged about picking up my tools, the harder it became to start a project. This lasted for more than a month! Finally I've had enough and I tried to silence the not-so-quiet voice in my head screaming "if it won't be amazing why even bother starting". Clearly I wasn't going to sew a perfect recreation of a Victorian Dress or whip up an award winning quilt but I had to do something! So I pulled out my WIPs and the Bus Cushion came to life!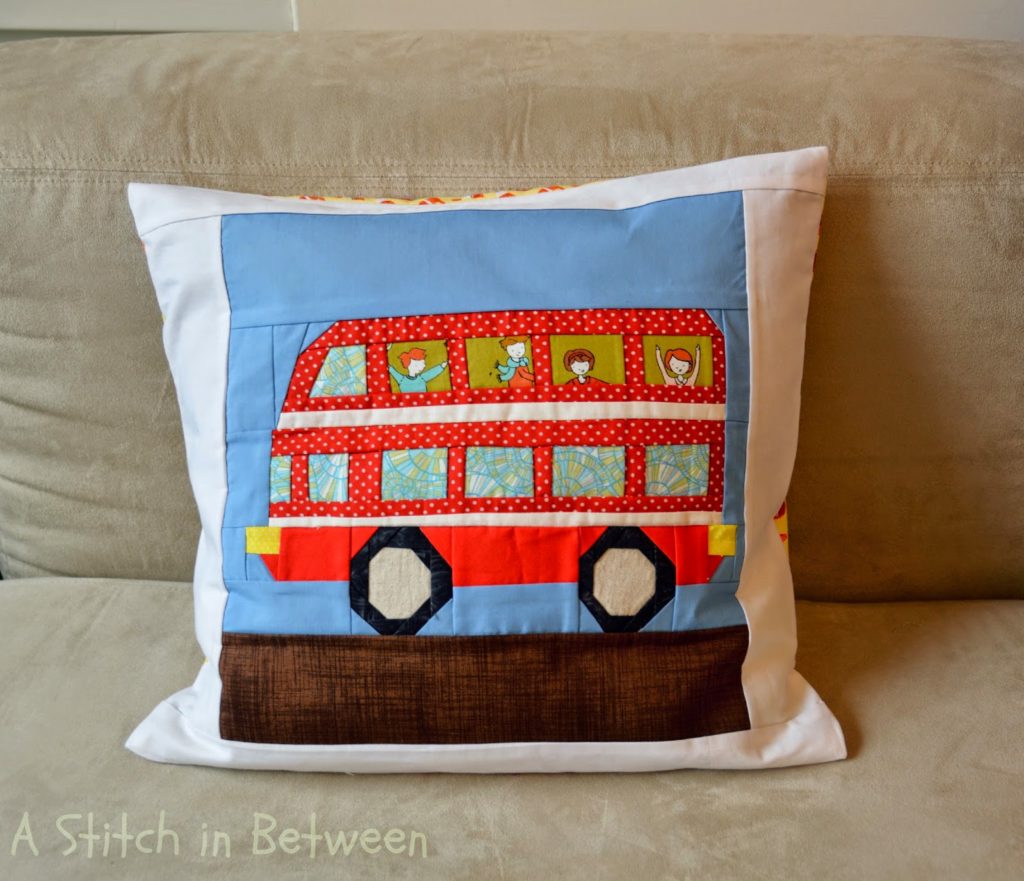 A few months ago Janeen of
Quilt Art Designs
had requested testers for her new
paper piecing block
that is a part of the transportation series. Janeen makes jaw dropping paper piecing blocks and I'm a sucker for anything transportation related 🙂 Hmm except I have never ever done any paper piecing and had no idea what to do or how it works. Janeen was so kind to answer my questions without any (visible) snickering, but I still had to watch youtube videos and read tutorials to figure out where does one even start. (Note to future self: finished block is always a mirror image of the pattern, that's how it's supposed to be and doesn't mean that you horribly screwed up somewhere along the way)
I love love love the result! It was so cool watching it come together, so I will definitely be trying out more paper piecing in the future.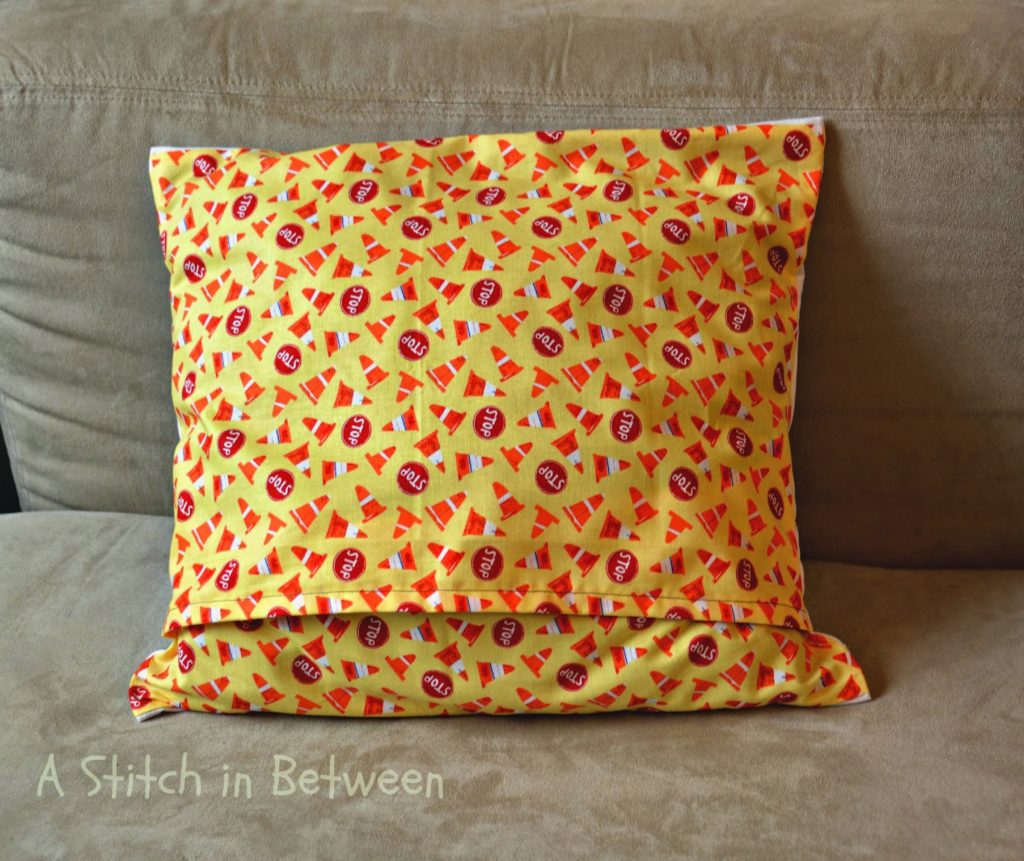 I did a simple envelope case on this cushion, as I didn't want to deal with a zipper, and the pillow insert I used was a perfect size for a fat quarter I have been hoarding.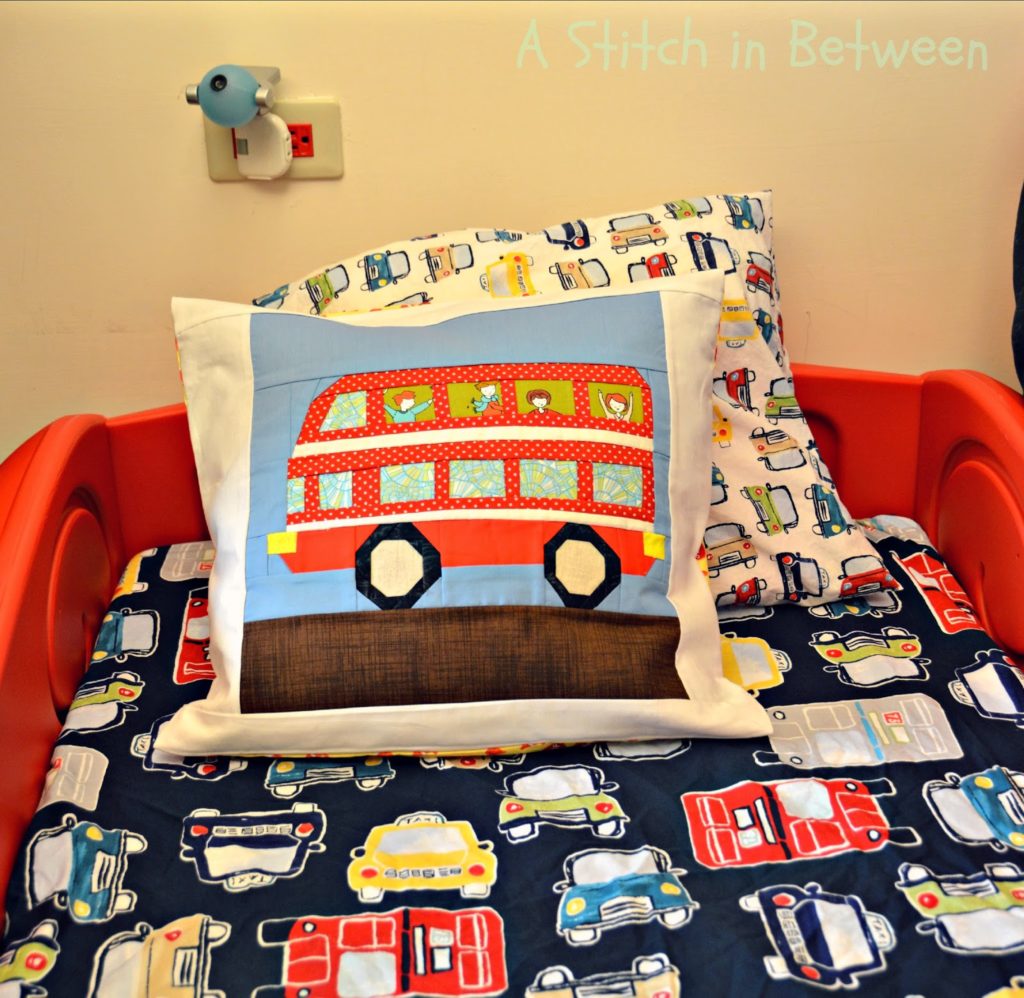 The cushion was very well received and now rests in the spot of honor in Nic's race car bed. My son likes cars, can you tell? 🙂
Have you ever tried paper piecing? Or experienced a sewing block?