It's Sunday, Sunday.. Gotta get up on Sunday.. and write a Sunday Stash post and link it with Molli Sparkles!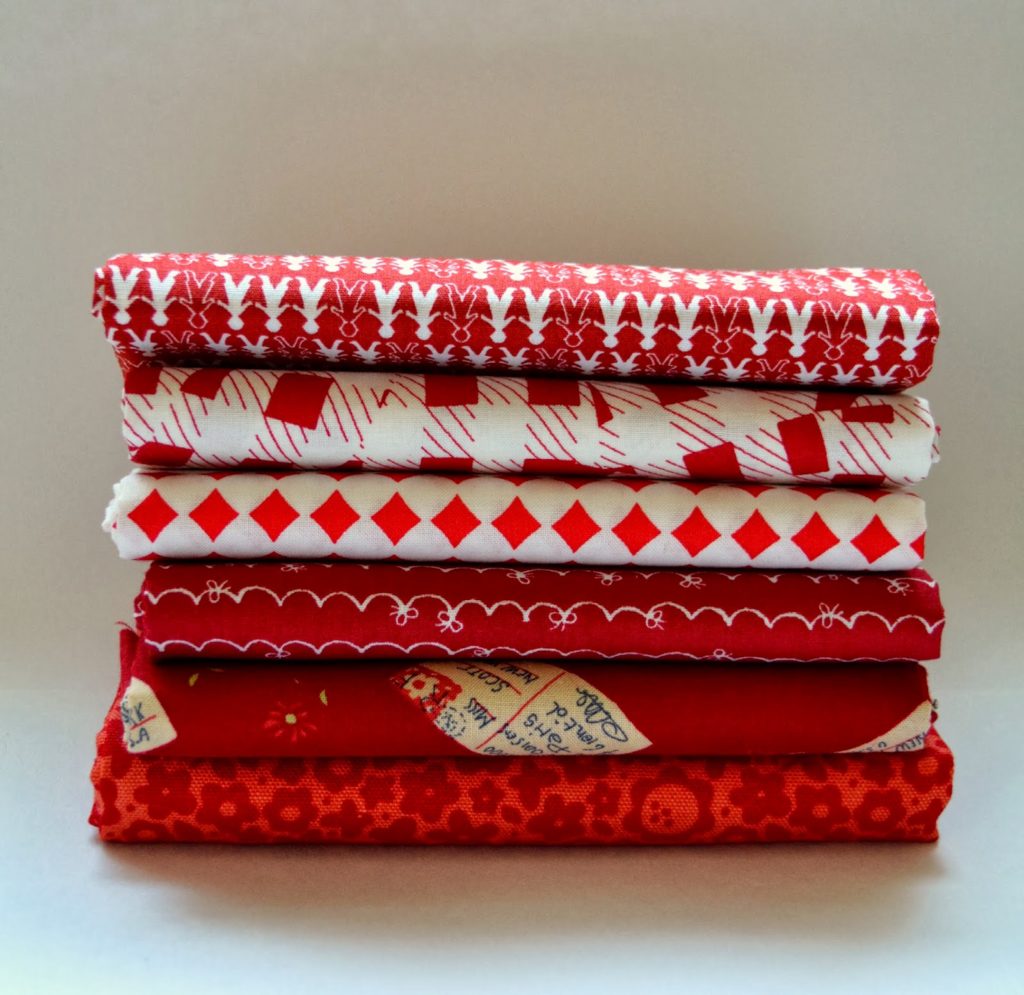 I'm quite late with this stash update as I got it in January as part of Alyce's Blossom Heart Quilts
"Japanese Colour Club"
I got the package the morning we were leaving for a three week vacation in US, so I was taking pictures of the fabric while balancing between the suitcases and children needing to be dressed under the soundtrack of my husband going "You are doing that NOW?!" And then of course I didn't write any posts while I was on vacation, ooopsy daisies!
January was a red month and actually I didn't realize how incomplete my color collection was until I received the package, so now I'm even more excited about the rest of the month. Alyce has such great taste in fabrics, these are delicious!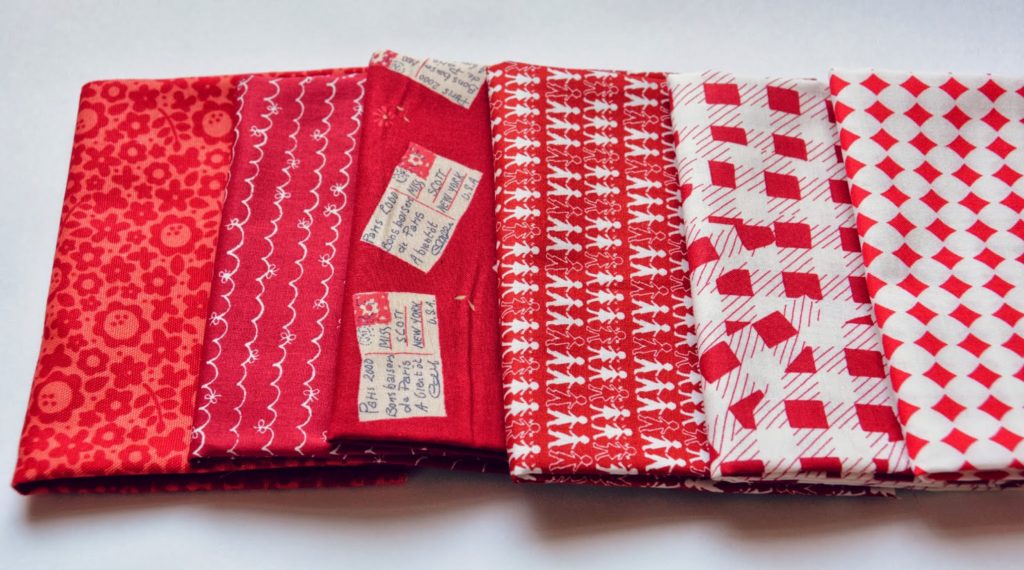 There are some packs like that left in
her Etsy shop
if you are interested and February is an orange month, I think you can still sign up.
So many projects in process this month but my kids still aren't really cooperating, so we will see how much will get done 😉