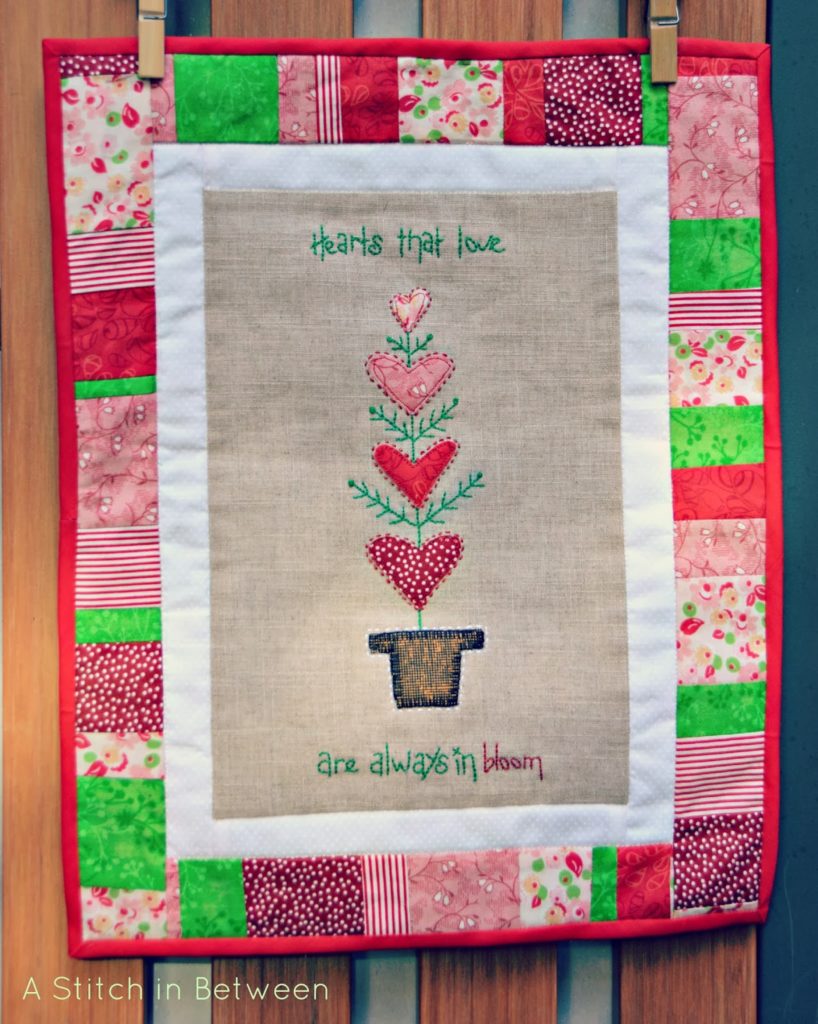 It's 4:30am and I have been up since 2:30am due to my children being completely jet lagged and not at all pleasant. So while my son watches "Bolt" for the umteenth time (no I'm not ashamed to put on a movie at 3am after the third sleepless night in this household), I thought I might as well be productive and show you my latest project!
I've been wanting to make a mini-quilt for awhile, it's just such a satisfying project and I'm all about a quick turn around. Which is why I will probably never make a full size quilt, takes soooo long from start to finish and who has the patience for that? I wanted to try a few new techniques in this quilt and here is what I came up with.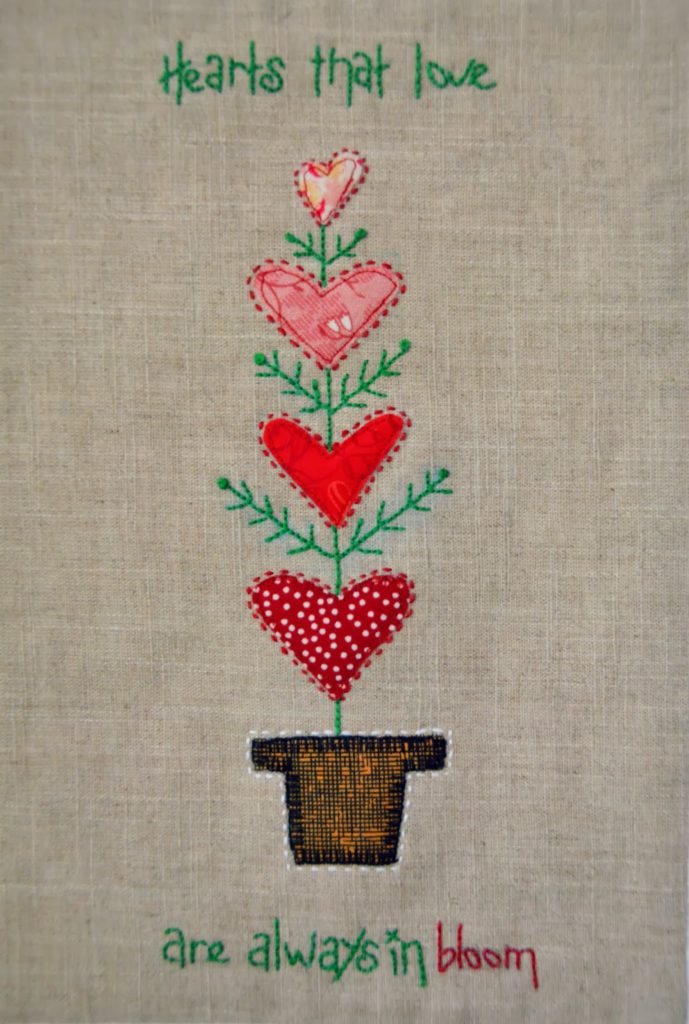 I used
"Hearts that Love"
embroidery pattern by Primitive Stitches for the middle panel but I modified it to make the hearts pop. I tried out raw edge trapunto method to raise the applique and this gave it a wonderful 3D feel. This was the first time I've done trapunto (basically inserting another layer of batting under the applique to make it puffy) I'm definitely going to do that again and will perhaps do a step by step of it.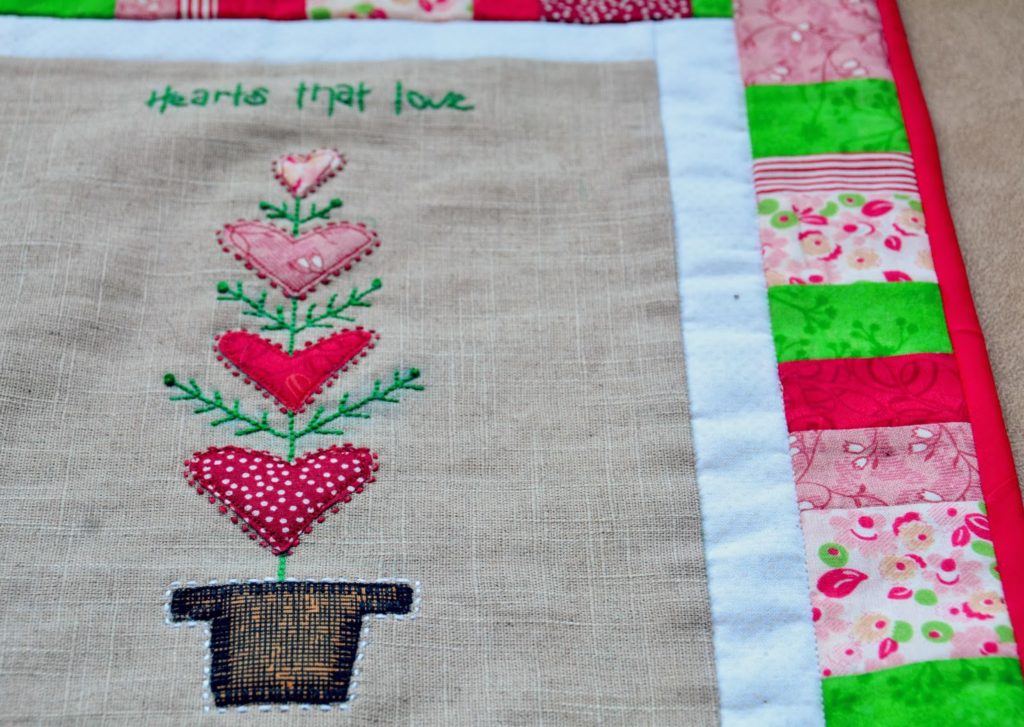 I hand embroidered the stems and the saying using back stitch and french knots and also stitched boarder around each heart and the basket.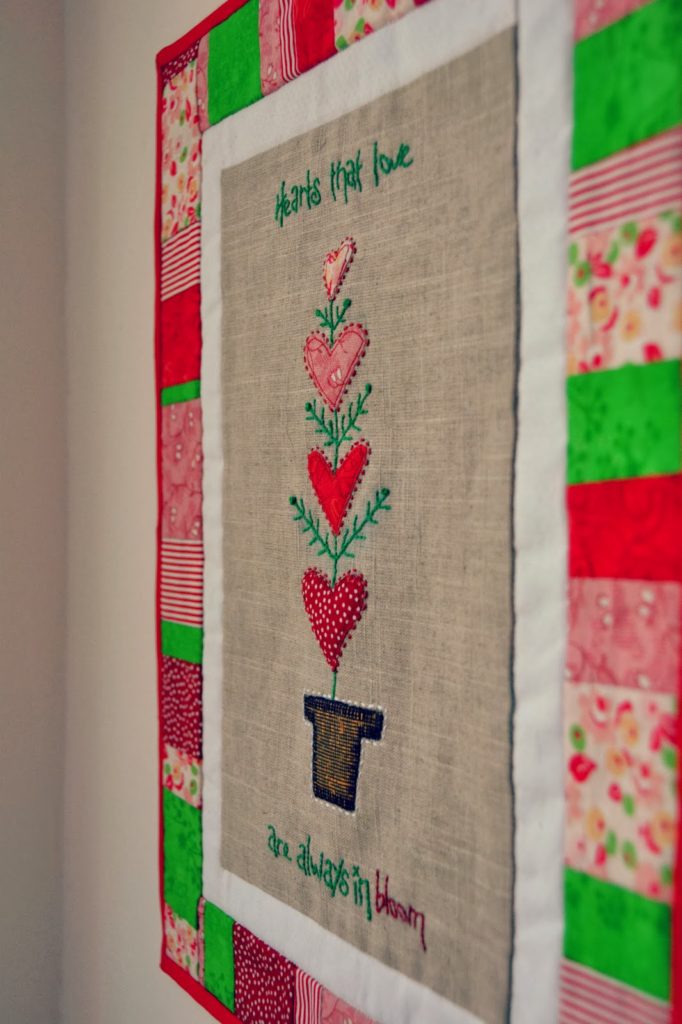 The boarder is a scrappy mix of complimenting (complimentary? ugh my poor sleepless brain is gone.. now I know what torture feels like) colors, this was such a great scrappy project! I machine quilted in the ditch and attached the binding my usual mullet-style "machine business in the front, hand stitched party in the back"
I sent this loveliness to my swap partner for "Love Day" Swap, I received beautiful things from her in return, which I will share soon. Please send me good vibes that at least one of my children will cooperate enough for me to take a nap! 🙂
Linking with Alyce for Sew Cute Tuesdays (hey, it's a Tuesday somewhere, right?), Pretty Bobbins I Quilt Thursdays and also linking with Make it- Love it Linky Party!