Since Toni is also a mom of two young kids, she wanted to send me something practical that I could use later. She made a pouch that perfectly holds a few diapers and a pack of wipes. I don't like bulky diaper bags, so this is perfect to just be able to throw in my regular purse and then ooh and ahh everytime I have to change a stinky bum. And wish it was still holding candy instead of bum covers.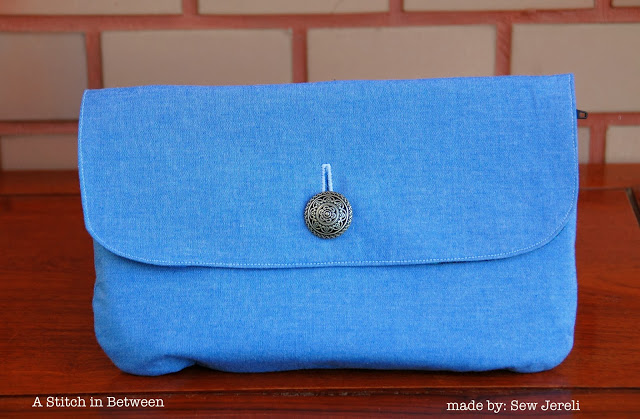 The lining fabric is divine and there is a zipped pocket at the front. And since Toni is a queen of perfect stitching, all the lines are envy inducing.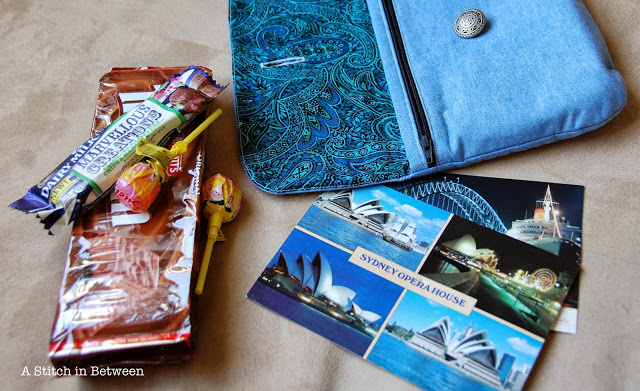 Of course it wouldn't be a post about Sweet Pouch swap without the sweets!! Toni has included a pack of Tim Tams (might have been got eaten within two days by only myself the whole family), a chocolate bar that I'm saving for a rainy day, some lollies (I am determined to call lollypops lollies from now on by the way, and since I am a self proclaimed honorary Australian I think I am allowed) There was also a whole variety pack of Cadbury chocolates that hmm, mysteriously got eaten by a starving sewist lost in mail before this picture was taken.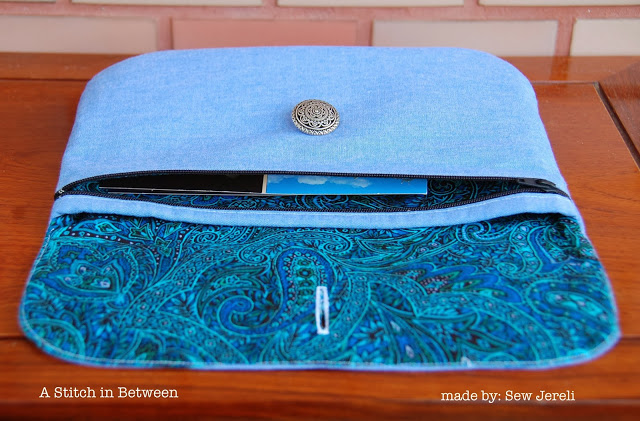 The swap was super fun but I got to say that more than a beautiful pouch, more than delicious candy what I am happiest with the most is to have met Toni and make a connection with somebody who is as passionate about sewing as I am and who is also juggling everything else in the process. Anyways, we are total BFFs now and soon will be wearing matching BFF necklaces. Well, now that I've made it weird probably not… So I guess I will return the necklace to the store.. I also credit Toni for encouraging me to start this blog and introducing me to a wonderful blogging community. Thank you partner!!! And happy weekend to ya'll! (I'm also an honorary Texan, so I'm allowed to use this as well)