Ever since I had kids, the desire to sew has been overwhelming, but for some reason I wasn't able to find too many cute things to sew for a little baby boy (now that he is a toddler, I am finding a lot more things to make for him). When we found out I was pregnant with a girl, I was very excited about all the cute outfits I was going to make, but for some reason I couldn't really get started on it because I wanted to see her first before determining what I wanted to make (or because I was too busy stuffing my face, the hunger in my second pregnancy was unbelievable). Of course when she came along, I suddenly figured out that when you have a toddler and an infant you don't really have that many opportunities to sew. Shocking, I know!
And here is how it turned out!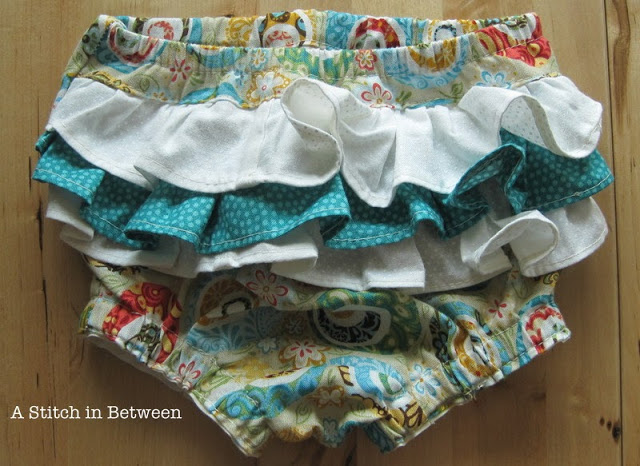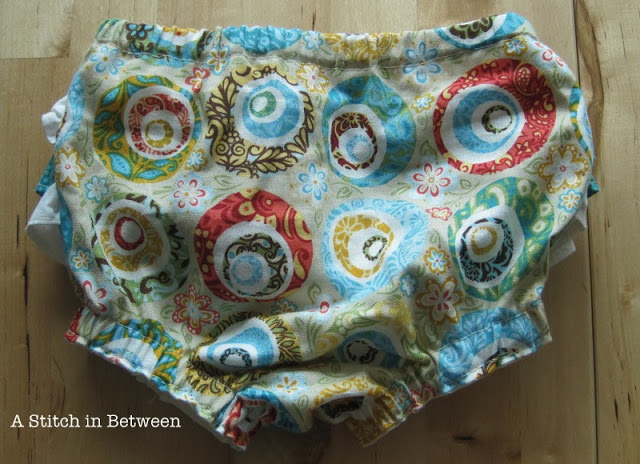 It looks a bit "pantaloony" (due to my skills not the fault of the pattern) but I love this pattern, and I love the use of bias tape for the leg casings, made things much neater looking.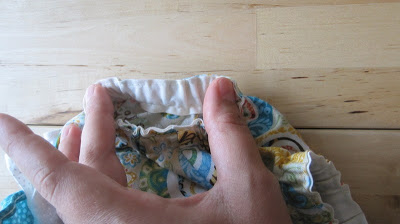 The white fabric I was using for the ruffles wasn't long enough, so I've sown pieces together using a french seam to make it neater. I'm excited to make some covers for the bigger size, I love the look of them over a onesie.
Interestingly enough, there were barely any pictures from Aleks' shoot where you could actually see the diaper cover. I kid you not, this is the best picture of her wearing it that I have.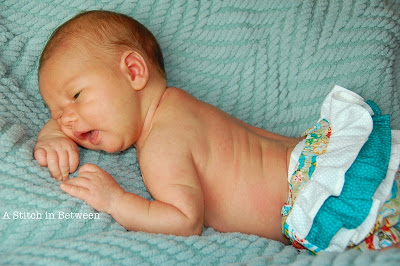 She is clearly amazed by her mother's sewing ability
And by the time I thought, oh I better take some cute pictures of her wearing it, her chubby little thighs would no longer fit through the leg holes. I think she gets that from me blush So, this was the official first outfit for Aleks with barely any photographic evidence of her using it. I hope she won't mind me making her stuff well into her college years to make up for it. And who knows, by that time I might need to wear cute diaper covers myself…